Wellington  Shutters
Wellington | Porirua | Kapiti | Wairarapa
European inspired window treatment
Shutters are a European inspired window treatment which can be installed inside or outside. They bring a different ambiance and level of sophistication to the right room.
Whilst initially designed for windows which were subject to a severe climate, sea spray or consistent loud noise, shutters today are available in a wide range of timbers, sizes, shapes, and can be made as bifold room dividers, sliding panels or full or half height over windows or wall spaces, allowing free air movement, and/or temperature variation, but with privacy, and noise control.
They are decorative and functional, can be stained or painted, and are a feature within the room.
Taylor Made Blinds are an agent for Santa Fe Shutters and as such are able to supply and install what we believe to be the best quality Shutters on the market.
Taylor Made Blinds Shutters have a fantastic range of shutters to enhance your indoor living areas.
Shutters add warmth and privacy to your home and unlike many other window dressings, indoor shutters are low maintenance and easy to clean. The ultimate in style and versatility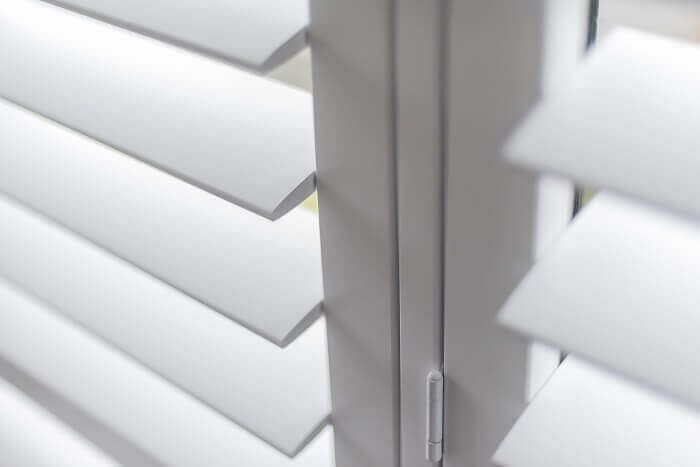 New Zealanders' have a great love of creating outdoor living areas. We really enjoy the opportunity to spend time dining and entertaining outside. However, the weather is not always in synch with our plans.  Because of this more people are looking at ways to enclose their decks and the perfect way to do this is with exterior shutters from Santa Fe.
You can create that special outdoor dining and entertaining area using aluminium shutters.  Shutters can also be used on the exterior of our homes as decorative panels or sliding over windows and doors to create privacy and weather protection.
"Excellent service, excellent quality, great price and very friendly. Highly recommend Taylor Made Blinds! Thank you!" – Adriana Watson

Service Area
Porirua, Wellington, Hutt Valley,
Kapiti Coast and the Wairarapa