How we work
With you every step of the way
A wealth of technical knowledge and experience
Taylor Made Blinds work closely with their clients to create the right solution for every window and deliver the best outcome possible. We are easy to deal with and have a wealth of technical knowledge and experience which clients can tap into to get exactly what they want in most situations. Because Cam not only works with the clients in the initial stages and installs the products he knows what will work and what won't.
In new and challenging situations, given his close links with our suppliers he works with them to create solutions and options for our clients.
Once the best options have been decided, Cam will double check the measurements before placing the order for the blind or shutter manufacture. He uses New Zealand suppliers and manufacturers who have more than 25 years experience in business.
The blinds generally take four weeks to install and shutters take and shutters take six to eight weeks from ordering to installing. Upon receipt of the order, Cam checks over the delivery to ensure they are to the correct size, and in perfect condition, and he arranges an installation date with the client.
Cam always likes to meet his clients and discuss with them their requirements for blinds or shutters. Often, he can have suitable samples for shutters, blinds and fabrics with him, so clients can see and feel the 'real thing." He can make recommendations based on the size of windows, any sliding or French door access, and the way the room is used, because blinds can bring flexibility to create the right natural light conditions within the room.
With both blinds and shutters, there are also decisions to be made about operating mechanisms, and whether the client prefers cords, chain or automated controls. Blind and shutter automation can be wired into a new house before the walls are "gibbed", and sometimes also with renovations. But battery-operated mechanisms are available for situations where that 'in-wall' installation is not possible.
Some clients in residential situations also like to have traditional curtains each side of their windows, so this factor also comes into consideration when planning blinds or shutters. They can all work together with the right planning.
Cam will complete the measuring of windows, doors and the areas where the blinds and shutters are to be installed. He is happy to leave samples of fabrics and blinds with clients to try 'in situ' in different light conditions. Window treatment is an integral part of room decoration, so it is often helpful for the client to have a few days to finalise their preferences rather than having to make snap decision at the first discussion. These are important decisions, and Cam wants his clients to enjoy their homes and their blinds and shutters for many years to come.
Taylor Made will provide a written quote for the work, generally with 24 hours, and Cam makes himself available to answer any questions or deal with any issues arising from the proposal.
All blinds and shutters are backed by a three year factory warranty, including automated motors.
Once installed, Cam encourages his clients to 'test drive' the blinds or shutters in their new house or renovation while he is still on site. If any issues arise, Cam can make minor adjustments then and there. More major amendments might require adjustment at his workshop, but Cam has real pride in is work, so if the blind isn't right, he will do his best to make it right.
Cam has seen many of his customers overjoyed with their new blinds or shutters.
"It puts the wow factor back in their homes in many cases. In schools or commercial installations, the installation of blinds or shutters actually completes the room and gives the maximum light adjustment flexibility for whatever use.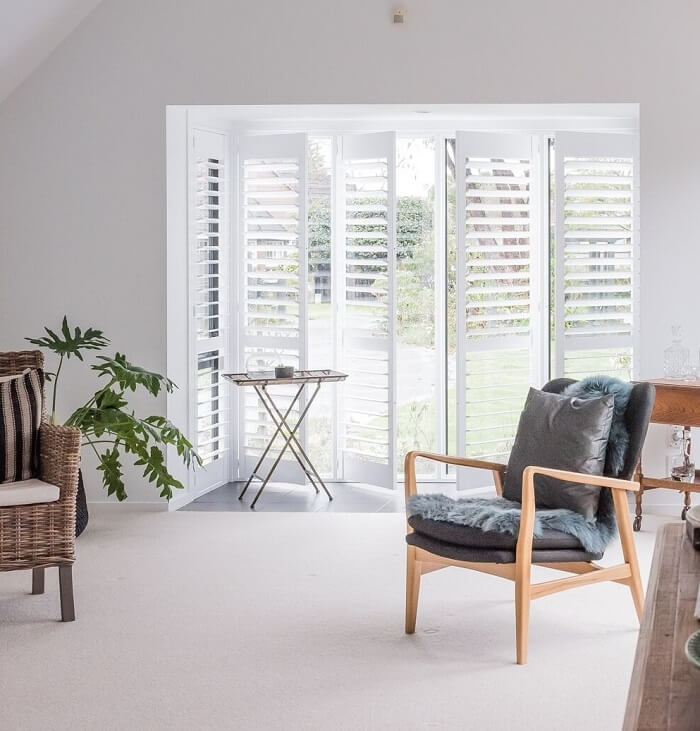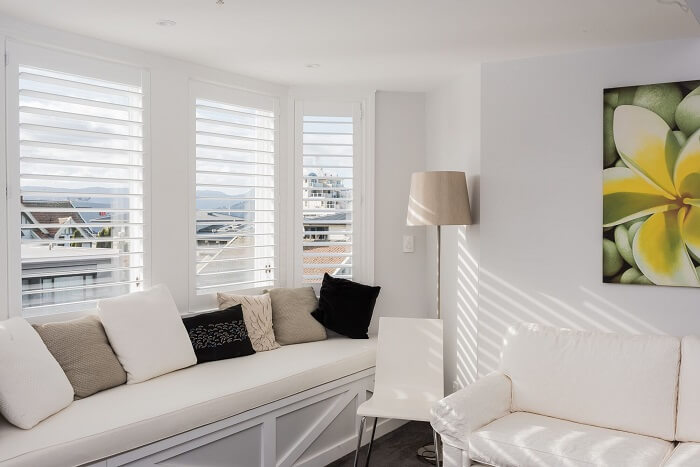 With shutters and blinds every job is different, so pricing is based on the brief from the client. Taylor Made has established a reputation for delivering quality products at affordable prices. Cam has lower overheads than most, and with no factory set up costs, he is also able to operate to a very cost-effective business model, which is good for him and for his client.
Cam wants both parties to be happy with the transaction, and he will go out of his way to accommodate the client. He wants happy clients who will recommend his company to their friends and colleagues, and his easy, friendly attitude, and strong communication makes the whole process simple and enjoyable.
"Cam was on time every time. He was helpful and knowledgeable, and we trusted his judgment which was spot on. I am very happy with my new blinds" – Claire, Whitby
Service Area
Porirua, Wellington, Hutt Valley,
Kapiti Coast and the Wairarapa
Showroom, Sentinel Homes Wellington
47B Kenepuru Drive, Porirua